UUMAN is proud of its two-acre grounds located just two miles north of Roswell's beautiful and historic downtown.
Our campus consists of three buildings. Chronologically, Fellowship Hall was purchased first, and was used as the sole meeting space for several years. Discovery Hall, which was the house next door, was the next purchase and was eventually converted to some much-needed classrooms. Taking a leap of faith, the congregation then built our beautiful Sanctuary, which connects to Fellowship Hall by means of the foyer.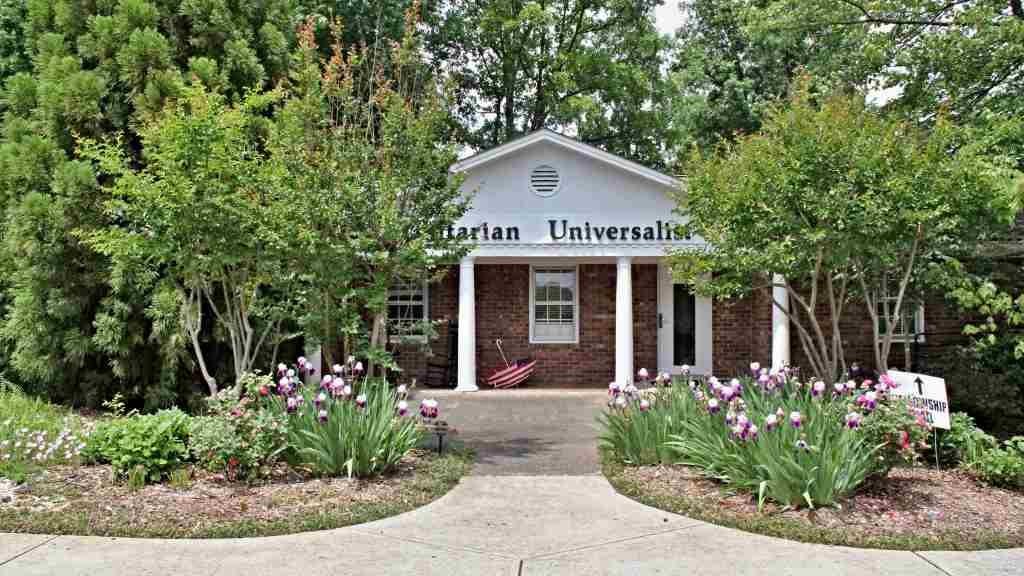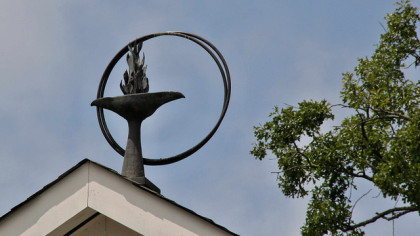 The chalice on the roof was fabricated by the brother of one of our members and was designed to be similar to the chalice that we use in our Sanctuary. The wayside pulpit was built later using materials similar to those used in the Sanctuary.
Our facilities and location reflects our commitment to the inclusion of people of all ages, abilities, and mobilities.