Legacy Giving Program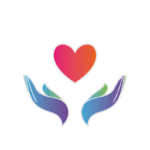 "What is the legacy that I wish to leave in this world?" "How do I wish to be remembered and what work do I want to continue in this world after I am gone?" These are some of life's most important questions.
UUMAN's Legacy Fund can help you with these answers. Consider what this church and this community mean to you, then imagine having the opportunity to pass that joy on to future generations.
With your legacy gift, you can support your dreams of a better world and the ongoing mission of this vital liberal religious community.  We thank you for your generosity now and on behalf of all those who will benefit in years to come.