Alex Pietsch
Music Director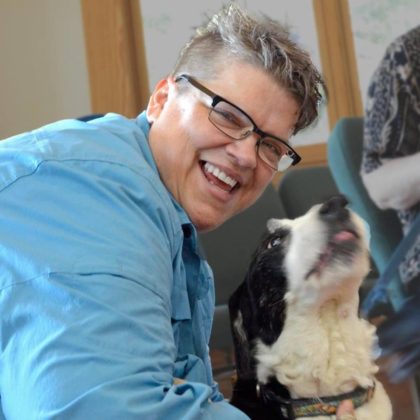 Alex Pietsch began playing piano at the age of four. Possessed of a peaceful spirit and a love for communicating through music, it wasn't long before he found his calling as a performer, composer, and coach in the world of music. His unique talent for improvisation and for conveying spirituality and emotion through music have set him apart as both a performer and composer.
Alex received his formal education at Millersville University, Millersville, PA, where he was the recipient of the Lucretia Boyd-Hartzell Piano Performance Award (1985) and the Leo Ascher Composition Award (1986). He has since built a busy career as an accompanist, solo pianist, composer, vocal coach, music director. He served as music director for various music theatre organizations in Pennsylvania, Colorado, Florida, Iowa, and New York, and filled the role of music director in multiple churches in Pennsylvania. In 2008, he released his first CD of original compositions for piano, entitled "Beyond the Face Of Fear." In addition to his position at UUMAN, Alex is accompanist for the choral program at McCleskey Middle School in Cobb County, GA, and serves as a frequent guest clinician there.
Alex resides in Marietta with his soulmate and life partner, Karen, whom he met at a choir exchange at UUMAN in 2007. They enjoy outdoor adventures, including camping, kayaking, and traveling. Their fur baby, a chocolate Standard Poodle named Maya Grace, is never left behind.
A barista at Starbucks and lover of all animals, Alex also owns and operates Wolfsong Pet Sitting.