New music director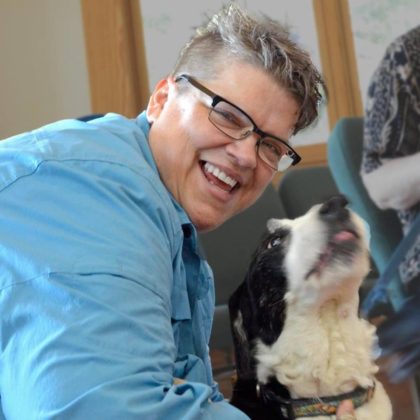 Please join us in welcoming Alex Pietsch as our new Music Director at UUMAN! A highly accomplished composer, director, vocal coach and accompanist, Alex began playing the piano at age four in Lancaster, PA and has over 35 years of experience in musical theater, choral conducting and church music. He received his formal education at Millersville University in Pennsylvania, where he was the recipient of the Lucretia Byrd Hartwell Piano Performers Award and the highly prestigious Leo Asher Composition Award.
Alex is a sound healer and uses his gifts to help others. His debut CD, "Beyond the Face of Fear" was released in 2008. More recently, Alex conducted two successful seasons of the ShowTime Singers of Atlanta. He has served the UUMAN Congregation for over 10 years as our accompanist and periodically as vocal coach and conductor. His talents include composition, impeccable sight-reading and musicality.
When not gracing UUMAN with his musical talents, Alex owns and operates "Wolfsong Pet Sitting", tending to your pets' spiritual and physical needs. He resides in Marietta with his partner, Karen, Maya the Chocolate Lab, and his 7-foot Bechstein Grand Piano. We are looking forward to continuing our journey with Alex!
---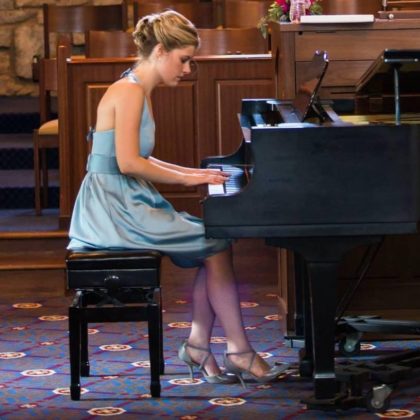 Please also welcome our new accompanist at UUMAN, Ellen Meadows. Ellen lives in Sandy Springs and is working on completing her Music Education degree at Georgia State University. She currently teaches piano and voice at Sandy Springs Music. Previously, Ellen served as the Music Director at Our Hope Metropolitan Community Church in Athens, Georgia. Prior to that, she was the leading cantor and pianist at the UGA Catholic Center for Saturday services. Ellen's work in music therapy has included clinical work with children with autism, adults with IDD and she has worked for Camp Cocoon, a camp designed to help children process loss of family and friends. She has been gracing UUMAN with her keyboard skills and her lovely soprano voice since September 2016, and we are thrilled to officially welcome her as our Accompanist!