Letter from Ministry with Children and Youth Director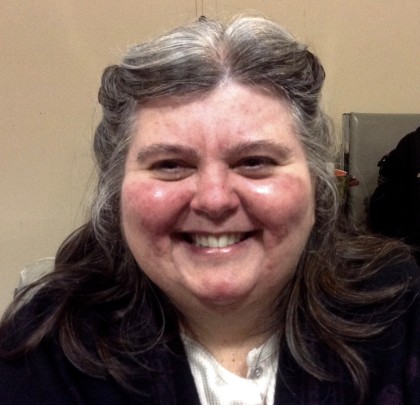 Welcome Prospective Settled Minister Candidates!
I have been asked to share my perspective of our church community as the Director of UUMAN's Ministry With Children and Youth (MCY). UUMAN has a proud history of commitment to supporting families with high quality programming for and with young people. Throughout our history we have attracted a higher than average ratio of young people to adults than one would typically find at a UU congregation of our size.
UUMAN is a warm, generous, talented, bold congregation. You will most probably recognize a familiar mix of people of all ages, each with their own collection of stories, and their own reasons for connecting with this congregation. The cultural shifts that are happening both within and around our community have presented us with opportunities for shaping a new understanding of religious life as faithful Unitarian Universalists. The congregational leadership is growing in awareness of the social trends that are impacting faith communities in the 21st century. They are developing an understanding of how our own experience of these shifts in congregational life might impact our community. In recent years I have seen this congregation lean into these challenges with a dedication to one another, the values of our faith, and their shared mission.
UUMAN has had its fair share of struggles. This is a community that has grown from its challenges, in ways that I find inspiring and hopeful. I believe that UUMAN is in a great place right now…full of possibility, energy, and willingness to try new things.
I am truly grateful for the opportunity to serve as UUMAN's Director of MCY. I have great faith in this community of people who are very dear to my heart. I am hopeful when I think about all that is possible when they are empowered and willing to be change agents for each other and the wider community. I am looking forward to the journey ahead and especially to building a new relationship with a settled minister who wants to walk this path with us!
In Faith,
Toniann Read
Director, Ministry With Children and Youth
October 2015
Description of UUMAN's Ministry With Children and Youth (MCY)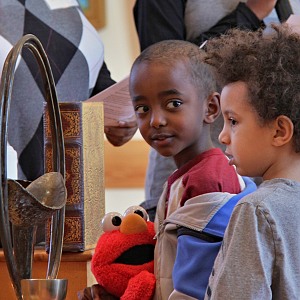 UUMAN's MCY is staffed by a ¾ time Director (DMCY) and a professional childcare provider for infants and toddlers. We have an average attendance of 40-50 children and youth on any given Sunday morning. We are anticipating 65+ young people to be enrolled in the MCY this year. The ministry and staff are supported by a cadre of devoted volunteers including an MCY Council (structure/flow chart attached). The programs and activities of the MCY are structured around the 6 Components of a Balanced Ministry; Leadership, Learning, Social Action, Fellowship and Worship, all experienced in the context of a multigenerational community.
We have an amazing group of adults and young people deeply committed to one another. Ours is a vision of "an inclusive, intentional community of young people and adults journeying together on a path of faith development where our relationships allow for mutual transformation". Our volunteer leaders are creative, resourceful, courageous people who are well up to the challenges of coordinating this bold and dynamic ministry!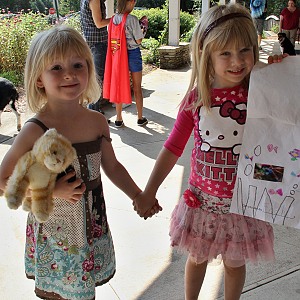 As a ministry we are committed to individual growth and shared leadership. We are delighted that we able to offer all stages (K-1. grades 4-5 and youth) of the 'Our Whole Lives' comprehensive sexuality program. We are proud of our youth programming that includes a two year 'Coming of Age' program. Our congregation has many opportunities to worship, play, learn and serve together. In the past we have had a strong tradition of multigenerational worship, and we are eager to strengthen and grow that component of our ministry. The MCY has been a leader in social justice for our congregation, whether it is 'Trick or Treating' for UNicef, or deepening relationships with residents at a local shelter. Our youth have been partnering with a local Masjid to provide a Thanksgiving Feast for 100 newly resettled refugees each November for the last 8 years. The learning component is experienced through Religious Exploration (RE) on Sunday mornings. Our 'Explorers' meet in the following teams; Nursery and toddlers, K-1st, 2nd–3rd, 4-5th, 6-7th, 8-9th, and 10-12th grades. RE Teams use a variety of developmentally appropriate curricula to guide them, with the goal of creating opportunities to bring our Unitarian Universalist values from concept to lived experience.
We are a relational ministry and our Children and Youth like to have a meaningful relationship with their minister. They are eager and open to sharing, and will make the most of any opportunity to connect.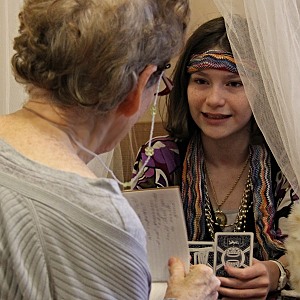 The minister can be a powerful advocate for young people and families at UUMAN. Along with the MCY director, the minister can be an important link between the congregation and the MCY, reminding us that we are parts of a whole. We look forward to the next steps on our journey with a new settled minister who will partner with us in creating a ministry for our whole church that will transform ourselves, each other, and the world.
In our current organizational structure the DMCY reports to the minister. I have appreciated the wisdom, support and guidance that our interim and past settled ministers have offered as I grow in leadership. I have also appreciated the trust that the congregation has invested in our MCY and the grace (with latitude) that we have been given to find our way as we need.
DMCY Biography

The daughter of a writer, and a pioneering film maker, I was born and raised on the island of Jamaica. I come from a rich mixed heritage background that has been a tremendous gift (even when it has been a struggle) throughout my life.
After finishing high school overseas, in England, I worked as a residential social worker, and embarked on many worldwide travel adventures, that sometimes included volunteer work overseas. As a young adult, I attended Portsmouth University where I gained an Honours degree in Education, and met my future husband, Dominic. We were married in 1989 at a Unitarian Chapel in London, and have been Unitarians, then Unitarian Universalists, ever since.
Dominic and I moved to New York City in 1991, and have lived between the US and Jamaica for the last 24 years. In that time we brought home our two, now nearly-grown, children, Zoe (22) and Jesse (18). We are a multicultural family finding our way in suburban metro Atlanta, and we are grateful to share the journey with the UUMAN community. We have a large, close knit, extended family in Jamaica and the UK that we like to connect with whenever, and however, we can.
I have been employed at UUMAN since 2002, when the congregation sponsored me on a religious worker visa. I have since become a US Permanent Resident, and as such no longer require sponsorship. My experience working in a variety of settings in the education, healthcare and social work/community sectors, has served me well in my work with UUMAN.
I have a deep commitment to the community, and our shared ministry. I am a devoted Unitarian Universalist, committed to a spiritual practice that both pushes and sustains me. I am a dedicated advocate for young people and their families, and that, coupled with a passion for social justice, liberation, and interfaith issues, drives my work as a liberal religious educator, in which I find profound purpose and meaning.