Programs and Activities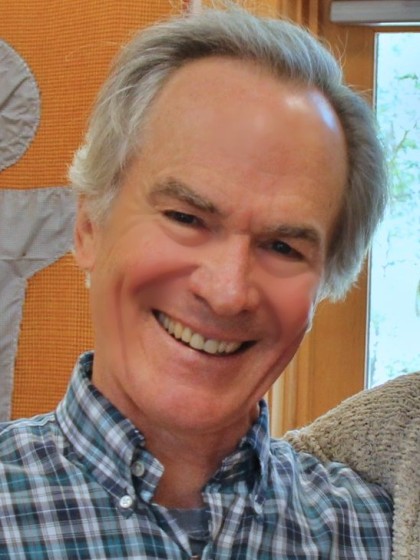 All of the activities, classes, workshops, groups that we call Adult Enrichment at UUMAN are manifestations of our mission; they are UUMAN members living the words of that statement – celebrating our differences, nurturing transformative growth, promoting an open-minded search for Truth and Justice, both within our walls and beyond. People find their way to UUMAN for any number of reasons; some are searching for a spiritual path or for some sense of the meaning of their lives; others for the support found in religious community, for fellowship and companionship; still others for religious education for their children. Like any good religious community we take people as they are, where they are, and we attempt to provide the meaning and support that each of us needs.
Adult Faith Development program (adult religious education) furthers transformative growth and the search for truth and justice, we believe. Offerings are geared to meet the needs of people at different places on a religious or spiritual journey; some are short-term and introductory, like the Tapestry of Faith curricula;  others are on-going and geared to those well into their journeys of discovery – the Sunday Morning Discussion Group, the Saturday morning Centering Prayer group, the Saturday afternoon Mindfulness Meditation group. Others, the Small Group Ministries, build community connections and offer the opportunity for deeper relationships and deeper spiritual exploration.
Affinity groups can serve multiple purposes: at the same time that they provide fellowship and build community, they are deepening relationships. The Women's Circle, which operates as a "circle of trust" in the Parker Palmer model, is such a group, as is The Page Turners, a women's book group. On the surface the "Geezer Golf" group would appear to be only about fun and fellowship, but some serious relationship building is happening beneath the surface.
The Men's Group looks for opportunities to serve the community, by volunteering for organizations like Homestretch, a program that gets homeless families back on their feet. A women's group that grew out of our Green Sanctuary qualifying effort gets together monthly to make environmentally friendly laundry detergent for North Fulton Community Charities, and then they go to dinner.
In all of our numerous activities we are, of necessity, thrown together with people very different from ourselves, and, in so doing, we celebrate our differences and learn to appreciate them. In fellowship we learn that we are valued for who we are; we come to appreciate our own inherent worth and dignity; and we come to appreciate the worth and dignity of our fellows.
Hopefully, in the process, we are transformed; we become more whole, more aware of our interconnectedness, less alienated from all that is, our lives richer and deeper.
Dave Hudson
Adult Enrichment Chair
---
Programs and Activities
Ongoing Religious Explorations