Our Search Committee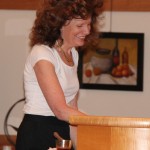 Shelley Nagrani, Search Committee Chair
Born a Unitarian, I joined UUMAN in 2006. I have volunteered as a Worship Associate, on the Committee on Ministry, MCY, and the Gardening Group.
Since 1981, I have worked in nonprofits, most serving women and/or low-income communities. Currently I am retired. I take long walks with my dog, play games on my computer, and engage in grand parenting, both local and long distance.
I think that I am an asset to the Team because I am good at working in a group toward a shared goal. I have a sense of what UUMAN needs in a minister, and I am excited about integrating my ideas with what we learn from the rest of the congregation.
---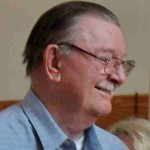 Joe Creech, Treasurer
I grew up in North Carolina. I earned a Bachelor's degree in history at Wake Forest University and a Masters degree at Duke University. I was a teacher in High Point, North Carolina, an undergraduate admissions officer and student financial aid administrator at Wake Forest and UNC at Greensboro; served as assistant director of The College Board's Southern Regional Office in Atlanta, and as Director of Academic Services and Assistant Vice Chancellor of Academic Affairs at Western Carolina University. In 1988 I was named Director of Educational Policies at the Southern Regional Education Board and held that position until my retirement in 2001.
I became a UU in 1992. Since joining UUMAN in 2001 I have served on a number of committees and the Board of Trustees.
---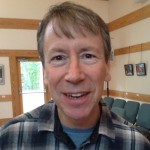 Dirk Bender, Survey Coordinator
I joined UUMAN in 2004. My service to my family's church home include Communications Committee membership and chairmanship, three years editing the UUMANTimes newsletter, teaching Junior Youth (grades 6-7), some canvassing volunteer work, and most recently, working with the Transition Team prior to being called to serve on the Search Committee. I'm also a regular volunteer for, and occasional performer in, the Common Grounds Coffeehouse, and sing & accompany with the Family Choir.
My BA in English Lit from Montclair State University originally promised to place me in a teaching job; instead, I worked in corporate communications, then technical writing and training. In 2008 I joined Construction Systems Associates, Inc., a software and services company in Cobb County, where my responsibilities include PC- and Android-device based usability testing.
My late father was both a full-time and interim minister prior to a professional life in academic fundraising and development. I've long felt comfortable in a variety of religious settings, raised as I was in a home that respected all faith traditions.
I know some things about surveying, web design and content management, and look forward to leveraging these to the fulfillment of our quest to call a full time minister.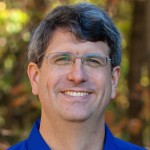 ---
Phillip Seaver, Arranger
I was raised in the United Methodist church, but drifted away during college. My wife, Suzanne Rezelman, did not attend church until she decided that we needed a religious education for our children. She found UUMAN and we joined just before Thomas's second birthday in 2000. I spent a fair amount of time in the nursery with our four kids, then I started volunteering in the nursery. I'm a member of the Communications Committee and manage most of the activity on the UUMAN Facebook page.
---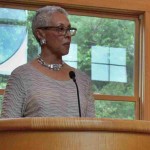 Lyn May, Packet Editor
I have been a member of UUMAN for two years and a Unitarian Universalist for more than 50 years. I was a member of the North Shore UU Church in Danvers, MA for 25 years. While there I served on the search committee, and during the late 1980s I was a consultant to the UUA. My interests are social justice, race and women's issues.
I retired fifteen years ago after four decades as a communications professional. My work included speech writing, news anchoring and reporting, directing a small non-profit and crisis management. After retiring, I continued to work as a communications consultant and to host several Public Television programs for a local New York station. My volunteer work since retiring has included serving on a Democratic town committee and a museum board of directors, running political campaigns, political speechwriting, creating a website devoted to women's writing, and serving on the Connecticut Civil Rights Commission.
I'm comfortable as part of a group working toward consensus on serious issues, and I have a high tolerance for and comfort with situations that can sometimes make human beings uncomfortable or create tension within groups. I have the time and experience to be of service.
---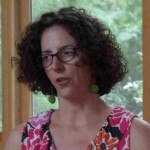 Miriam Patanian, Reference Checker
I've been a Unitarian Universalist and a member at UUMAN for nearly four years, since moving to Roswell from Washington State with my husband and two children, now ages 5 and 7.
I have enjoyed being engaged as an RE volunteer for the preschool and K-1 groups, facilitator for the K-1 and 4th-5th Our Whole Lives programs, a member of both the Playscape Committee and the Page Turners book club, and most recently as the chair of the Program Council. I have enjoyed seeing so many facets of what makes UUMAN a special community, and I am thrilled to be working with the search committee members and the congregation to identify our best possible match for a settled minister.
---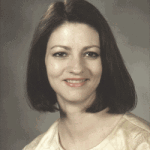 Laura Keck, Secretary
I am a cradle UU, raised in Illinois and transplanted to this area in 1978. I am a chemist by training, employed by Kimberly-Clark since 1985. I joined UUMAN in 2002. I am married, and I am the mother of Justin (20) and Lucy (17). I have served UUMAN as Treasurer, MCY teacher, and Care Circle host.
I look forward to hearing from the UUMAN members about their preferences for ministry, and I am excited about working with such a fine team!