Letter from Southern Region, UUA

Southern Region Unitarian Universalist Association
November 9, 2015
TO:
Ministerial Candidates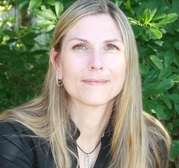 FROM:
Maggie Lovins
UUA Congregational Life Staff
Southern Region Unitarian Universalist Association
REGARDING:
Unitarian Universalist Metro Atlanta North (UUMAN)
Dear Prospective Minister(s),
I am honored to write this letter for Unitarian Universalist Metro Atlanta North's Ministerial Search Packet. UUMAN is a lovely congregation, with a bustling membership and desire to grow in their rapidly expanding section of the Atlanta metro area. The church sits in a good location, close to wonderful neighborhoods, growing businesses and beautiful outdoor settings. The building is sunny, clean, well cared for and loved. The sanctuary consists of numerous gorgeous glass windows in a tranquil setting.
They are coming to the end of a successful Interim ministry period and the UUMAN congregation has great potential for all aspects of growth. Incarnational Growth -­- they are in a fabulous location and have great opportunities to practice social action and out reach into the larger community.
They have been building relationships with their neighboring UU congregations, the Southern Region and our Association. Having a strong relationship within the faith is also an important part of Incarnational Growth.
Maturational Growth -­- they have a large young adult and adult population, finding a way to support the Faith Development of these groups is important. They have a Children's Religious Education program that is well attended and wonderful. They also have a great music program. Mindfulness and attention are needed to offer a wide variety of opportunities for depth -­- this can be difficult with limited resources and membership.
The UUMAN congregation is sitting at the threshold of becoming even more than they have been in the past. They also have numerous amazing qualities that make the possibilities endless. UUMAN has been blessed with many stellar lay leaders and a gifted professional staff. I hope you give them every consideration. Please feel free to contact me if I can be of further assistance.
In Faith,
Maggie Lovins
mlovins@uua.org or 850-­525-­6858