About the Area
UUMAN Serves Metro Atlanta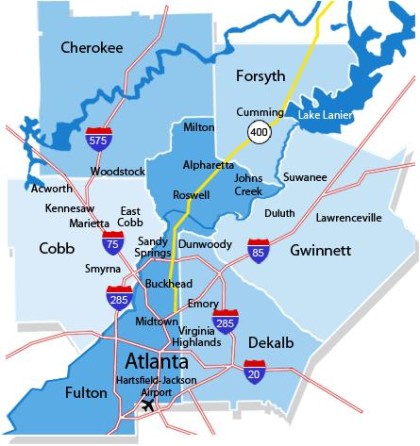 Life outside the city of Atlanta offers a casual lifestyle with easy access to Atlanta's museums, sports teams, and events. While the members of some Atlanta Unitarian Universalist congregations come from all across the Atlanta metro area, in contrast UUMAN is a neighborhood congregation. Most of its members live in Roswell or in nearby cities and towns. Most members live within an hour's drive of UUMAN.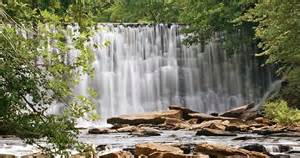 Roswell
Though Roswell is among the 10 largest cities in Georgia, it feels like a classic small, southern town. A large, fairly affluent city, it is characterized by architecturally attractive modern homes, and a charming 876-acre historic district filled with popular restaurants, antique stores and unique shopping boutiques.
According to the U.S. Census in 2014, Roswell's population was 94,089, and its total land area is 38.6 square miles.
Roswell's pedestrian friendly center is small but lively. Canton Street, with its shops, art galleries, restaurants and sidewalk cafes, is bustling with vitality, and the weekly event, Alive After 5, fills the streets every Thursday all summer long. The City Hall complex is nearby, along with the Roswell Cultural Arts Center and Georgia Ensemble Theatre, and the Roswell Public Library.
The Roswell Recreation and Parks Department oversees 13 parks and trails, some along the Chattahoochee River, covering over 900 acres, including a nature reserve that protects the natural beauty of the riverside town. It sponsors over 25 athletic programs ranging from soccer, football, basketball, baseball, and swimming for all age groups.
Roswell is a decidedly white-collar city, with fully 89.61% of the workforce employed in white-collar jobs, well above the national average. Overall, it's a city of managers, professionals, and sales and office workers. Many Roswell residents work in management occupations (16.67%), sales jobs (14.87%), and office and administrative support (9.16%). The unemployment rate is a low 3.36%.
More about Roswell
Roswell History:
http://www.georgiaencyclopedia.org/articles/counties-cities-neighborhoods/roswell
Roswell Today:
https://en.wikipedia.org/wiki/Roswell,_Georgia
http://www.city-data.com/city/Roswell-Georgia.html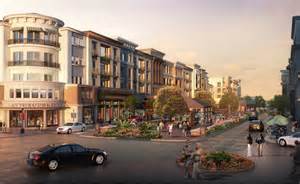 Alpharetta
Alpharetta lies between the North Georgia mountains and Atlanta, about 30 miles to the south. Although established in 1858, in 1980 it only had a population of 3,000. But it's now home to over 63,000 people according to 2013 estimates. The city has worked to maintain a small-town feel while representing the modern, sophisticated South. Horse farms border residential developments, neighbors regularly greet each other in restaurants, at festivals and at the market, and the city attracts national and international corporate headquarters. Recently Alpharetta has been ranked by Forbes as the 7th Friendliest City in the US, and among the Top 25 Best Places to Move.
The city is home to over 4,700 businesses, 600 of which give the city its title "Technology Capitol of the South." The city's night time population of 63,000 grows to more than 120,000 in the daytime as employees come to work, and the unemployment rate consistently remains the lowest in the state. Companies have been drawn to Alpharetta by the advanced fiber network, the proximity to a major city, the abundance of technology schools, the highly educated work force, and a desirable quality of life.
Four of the top 10 Georgia high schools are located in or around Alpharetta, making it a good place to live for families and helping to maintain a 95.5% graduation rate among students.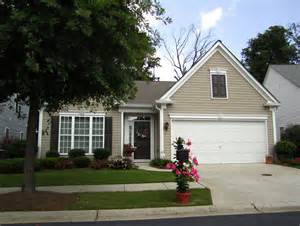 Pockets of subdivisions offer families planned neighborhoods close to good schools, with sidewalks, swimming pools, playgrounds and tennis courts. Townhomes and memory care/ senior living facilities dot the landscape offering housing options to young and old. The city has encouraged and approved construction of a limited number of townhomes, condos and detached homes within walking distance of the downtown area — making this some of the hottest property in town.
The new City Center includes a city hall, the county library, as well as a town green and city park that will serve as a central place for community gatherings, festivals and celebrations. Future developments will include restaurants and shops.
Residents and guests enjoy the downtown area where there is always something happening… from the Saturday morning Farmers Market, to Thursday Food Truck Alley, the Brew Moon Fest, live music at the Wire & Wood Songwriters Festival, or just a quiet afternoon enjoying the good restaurants and galleries.
Alpharetta is also a city of outdoor spaces — 700 acres of parks and recreation including the Big Creek Greenway, hiking and biking trails, and the Wills Park Equestrian Center, which attracts top equestrian competition from throughout the southeast region.
More about Alpharetta
Alpharetta History:
http://www.georgiaencyclopedia.org/articles/counties-cities-neighborhoods/alpharetta
Alpharetta Today:
https://en.wikipedia.org/wiki/Alpharetta,_Georgia
http://www.city-data.com/city/Alpharetta-Georgia.html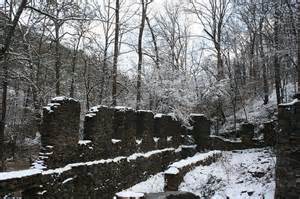 East Cobb
East Cobb, well known for its beautiful neighborhoods, top performing public schools, low crime, abundant activities for families, and some of the lowest taxes in Atlanta, has long been one of the most sought-after locations in metro Atlanta. An affluent north Atlanta suburb in unincorporated Cobb County, east of the city of Marietta, East Cobb has 169,000 residents, making it one of the largest suburbs in metro Atlanta.
Offering easier access to downtown Atlanta and the airport than the neighboring cities of Roswell and Alpharetta, East Cobb is roughly bounded by:
Cherokee County and Hwy 92 to the north
Willeo Creek and Roswell in Fulton County to the north and east
The Chattahoochee River and Sandy Springs in Fulton County to the southeast
I-575 and the Marietta city limits to the west
Interstate 285 and I-75 to the south.
Residents are typically owners, not renters. Most of them live in single family homes, and most of these homes are in subdivisions or country clubs. East Cobb has the lowest taxes of any of the desirable areas in Atlanta. Cobb County has the lowest taxes of all the Atlanta counties, and in addition residents in East Cobb don't pay city taxes.
Various neighborhood and subdivision community associations are represented within the overall East Cobb Civic Association, which promotes dialog between government and community organizations and seeks to shape county government policy and improve the community's quality of life. East Cobb comprises districts 2 and 3 of the Cobb County Commission, and the Cobb County Public Library system operates the East Cobb Library.
The suburb is also known for its upscale shopping centers, good restaurants, and many parks.
More about East Cobb
East Cobb History:
https://en.wikipedia.org/wiki/East_Cobb,_Georgia
East Cobb Today:
http://www.city-data.com/city/Northeast-Cobb-Georgia.html