Estate Document Sample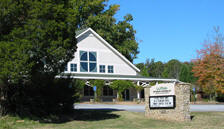 It is quite easy to create a change (codicil or amendment) to your estate documents to include the UUMAN Legacy Fund as a beneficiary.
By putting this change into force for a minimum of $1000 and notifying the UUMAN Endowment Committee, you are eligible to become a member of the UUMAN Legacy Society. Membership is totally optional and based on your preference for recognition of this charitable gift.
Gifts may qualify for special tax treatment. We strongly encourage you to discuss these changes with your financial/legal advisers.
We thank you in advance for considering this gift.