2022-23 Board Candidates
Meet our slate of candidates for the 2022-23 church year. You will be asked to vote on these candidates during the next Congregational Meeting, May 22, 2022.
Mike Chambers – Vice President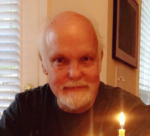 I stumbled upon UUMAN in 2013, attending a guitar seminar by someone who had rented Fellowship Hall. I Googled the church later, and was a little amazed to learn there was a church like UUMAN near me. I became a member in 2014. I met my wife Donna in UU101 class, and got to know her from volunteering in the Coffee House kitchen. Ours was the first wedding performed by Reverend Dave. I've taught RE and OWL at UUMAN, and served as ushering coordinator, Family Promise co-chair, Chili Cookoff team member, Stewardship Chair, and on the RE Committee and MCY Council. I consider UUMAN my community and a source of truth and compassion in a sometimes cold world. I look forward to serving on the Board with a great team.
Jennifer Phillippi – Treasurer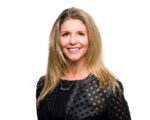 I'm Jennifer Phillippi and I have been a member of UUMAN since 2014. Since that time, I have served as both a member and the chair of Earth Ministries, taught 4th/5th and 8th/9th RE, and have helped organize and participate in a variety of UUMAN events. My professional background includes an Associate of Science degree in Respiratory Therapy, a bachelor's degree in Actuarial Science, and a master's degree in Business Administration. I am the Chief Operating Officer of Consolidated Risk Solutions, LLC where I am also a principal. In that role, I am responsible for running all of the operations as well as creating and maintaining our budget, preparing quarterly financial reviews, and presenting to the rest of our executive team. I am a wife to Kyle, and a mom to Kyson (14) and Kyra (12). We live in Roswell with our two rescued greyhounds, Jack and Sassy. Other than my family, my passions include environmental activism, nutrition and healthy eating, running, yoga, and reading. As an enneagram 1, you can expect me to be conscientious and ethical, to strive to improve things, and to always hold myself to high standards.