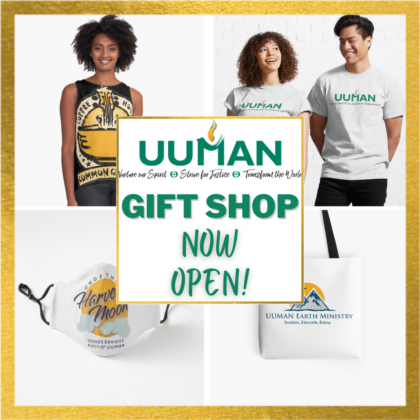 T-Shirts, Mugs, Stickers, Masks, Buttons, Bags…. Our Gift Shop has apparel, accessories, home goods and more!
Find the perfect gift for a UUMAN friend or family member
Splurge on something for yourself to remind you of your Congregation
Get the perfect thing to wear when you're volunteering, marching, or protesting for a cause
Visit our new Redbubble Gift Shop now!
---
We chose Redbubble as our Print-On-Demand source due to their commitment to Sustainability and Ethical production practices.
All proceeds from gift shop sales go directly to UUMAN in support of our Mission & Vision.
Redbubble Gift Shop brought to you by your Outreach Committee.