As we begin the new church year with our new settled minister, Pastor Dave Dunn, what better way to kick it off than with a special concert and party!
The Party and Concert will be on Saturday August 20th from 7-10 pm.
The Party will start in Fellowship Hall at 7 pm. Light refreshments/party food will be served, B.Y.O.B.
There will be childcare (and maybe a movie and other fun activities) available on request, please RSVP at WelcomeDaveParty@uuman.org so we know how many to expect.
The Early Mays will be performing in the Sanctuary from 7:30-10 pm. Emily Pinkerton is a member of the band and is the Music Director at the First Unitarian Church of Pittsburgh where Pastor Dave did his internship.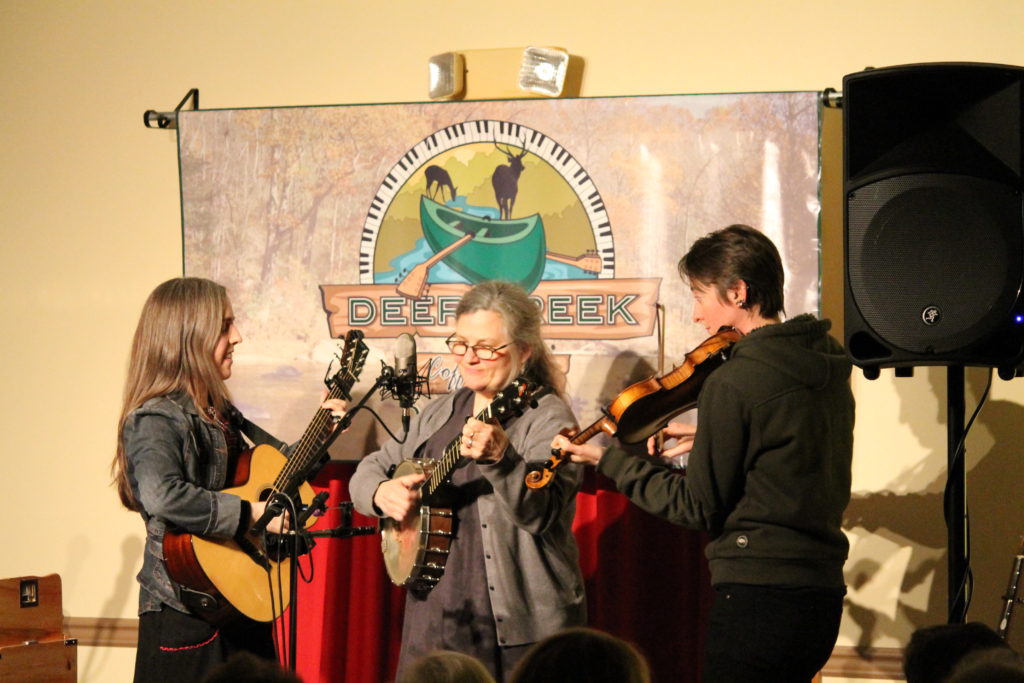 Donations accepted/requested for the Musicians at the door (bring some cash). They will also have CD's available.
We hope to see you there!
—
More about The Early Mays:
Emily Pinkerton, Ellen Gozion and Rachel Eddy share songs based in a love of American tradition, while also exploring their own creative voices. All three are celebrated solo artists who bring their rich and carefully honed craft to The Early Mays. Emily weaves folk, classical and world music traditions together in her songwriting. She recently won a 2015 New Music USA grant to compose a song cycle for banjo and chamber ensemble. Ellen is an accomplished ballad singer and visual artist who has taught at the Augusta Heritage Center, and was an American Music Abroad finalist with the US State Department.  Born and raised in West Virginia, Rachel is a prolific performer who has shared the stage with musical legends including Tim O'Brien, Uncle Earl and Bruce Molsky.  She moved back to the US last year after 6 years of living and touring in Europe.
There is an unsurpassed magic that springs from entwined and entrancing vocal harmonies.  The Early Mays love the camaraderie of the studio, the road, and rehearsals, and you can feel the gratitude radiate from whatever stage they are on.  You'll never leave a show without carrying a little bit of that warmth away with you.